Brodheadsville Clinic


​ Open
​​
Dates are subject to change​

November 17, 20, 29​
December 4, 6,​​​​ 13, 15, 18, 20, 27
No walk in trap cats December 1st​. We are full.
​​
Appointments necessary.
​​​If you show up without an appointment you may be turned away.​
​​
Physical Address
(Do not mail to this address. We won't get it.)
Rainbow Plaza, Lower Level, Rear
1546 Route 209, Suite 102
Brodheadsville, PA 18322
(Next to West End Rental Equipment)
**GPS-make sure you put in Brodheadsville!
​​​​​
Driving Directions to the Brodheadsville Clinic
If you use your gps make sure you put in Brodheadsville, 18322
In Brodheadsville, we are 7 tenths of a mile after Rt. 209 and 115 split. Stay on Rt 209 south.
On left after West End Rental and before the Exxon Station and Chestnut Hill Nursery.


​​
Low Cost Spay/Neuter Clinic
"Help us make a humane difference in your community."
570-994-5846 epaaonline2009@gmail.com​
Wilkes Barre Clinic
Cat/Dog​
Appointments necessary
​​​​If you show up without an appointment you may be turned away.​
Open Thursdays ​

​
​
Physical Address

588 Hazle St, Wilkes Barre, Pa 18702

We do not receive mail at this address.​​​
​
Next to Turkey Hill toward t
he bridge​
​
FYI-This is a building .​ Not the mobile
Spaymobile Locations​
If you show up without an appointment you may be turned away.​
It may take a few days to a week to get a response.​


​Please be patient. We will get back to you.
Email epaaonline2009@gmail.com
​​
Montrose


True Friends​

December 1​
​​
16332 State Route 706
scheduled by Pat
​570-432-0159. leave a message.
​​Scranton-
Nay Aug Park

-old zoo
1901 Mulberry St.
email for dates




Pine Grove


Ruth Steinert Memorial SPCA
Call the shelter for appointment
​​18 Wertz Dr, Pine Grove, PA 17963
Phone: (570) 345-3540
December 4​




​Slate Belt




Mount Bethel​


​December 15
Appts thru Karen 484-619-1394
​​​​​Sun Porch Pooches Grooming
420 Belvidere Corner Road, Mt Bethel 18343




​
Honesdale
​Pet Central
344 Erie Street/Rt 191
Honesdale, PA 18431
December 8- Full​
Mayfield
St John's Russian Orthodox Church
706 Hill Street​
December 22​
​​​​
Tunkhannock
Dept of Agriculture Building
113 SR 92S
Monday​​

November 20​
December 18​
​​​
Tractor Supply Company
​
West Hazleton​​​​​​​​​​
216 Susquehanna Blvd.​
November 27​
December 11​
​​​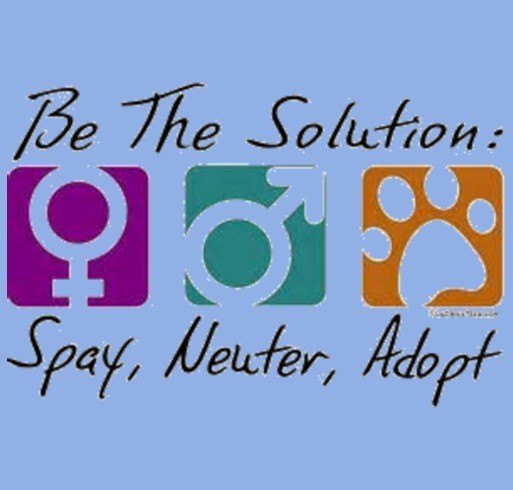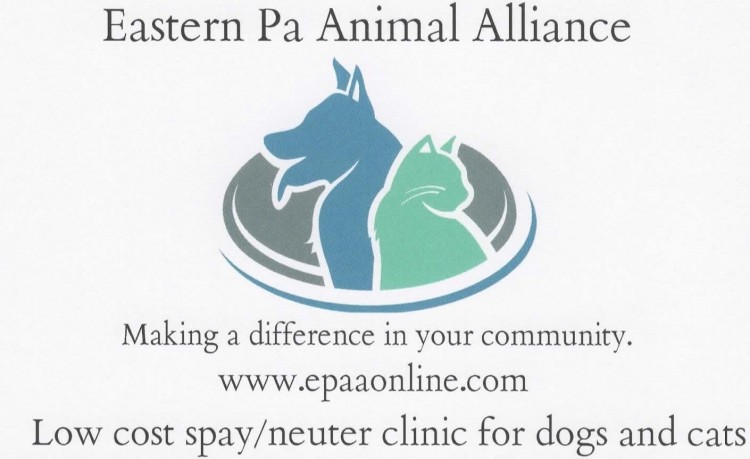 Adopters Beware!
If you receive a spay certificate from someone not affiliated with EPAA or a rescue organization and it is altered in anyway it may be a forgery.
Please contact spayneuteradvocate@gmail.com if that is the case.
Thank you Bissell for your support!
​www.bissell.com/pets/bissell-pet-foundation

Amazon will donate 0.5% of the price of your eligible AmazonSmile purchases to Eastern Pennsylvania Animal Alliance Inc whenever you shop on AmazonSmile.
​Click on the logo to begin.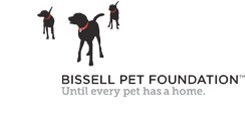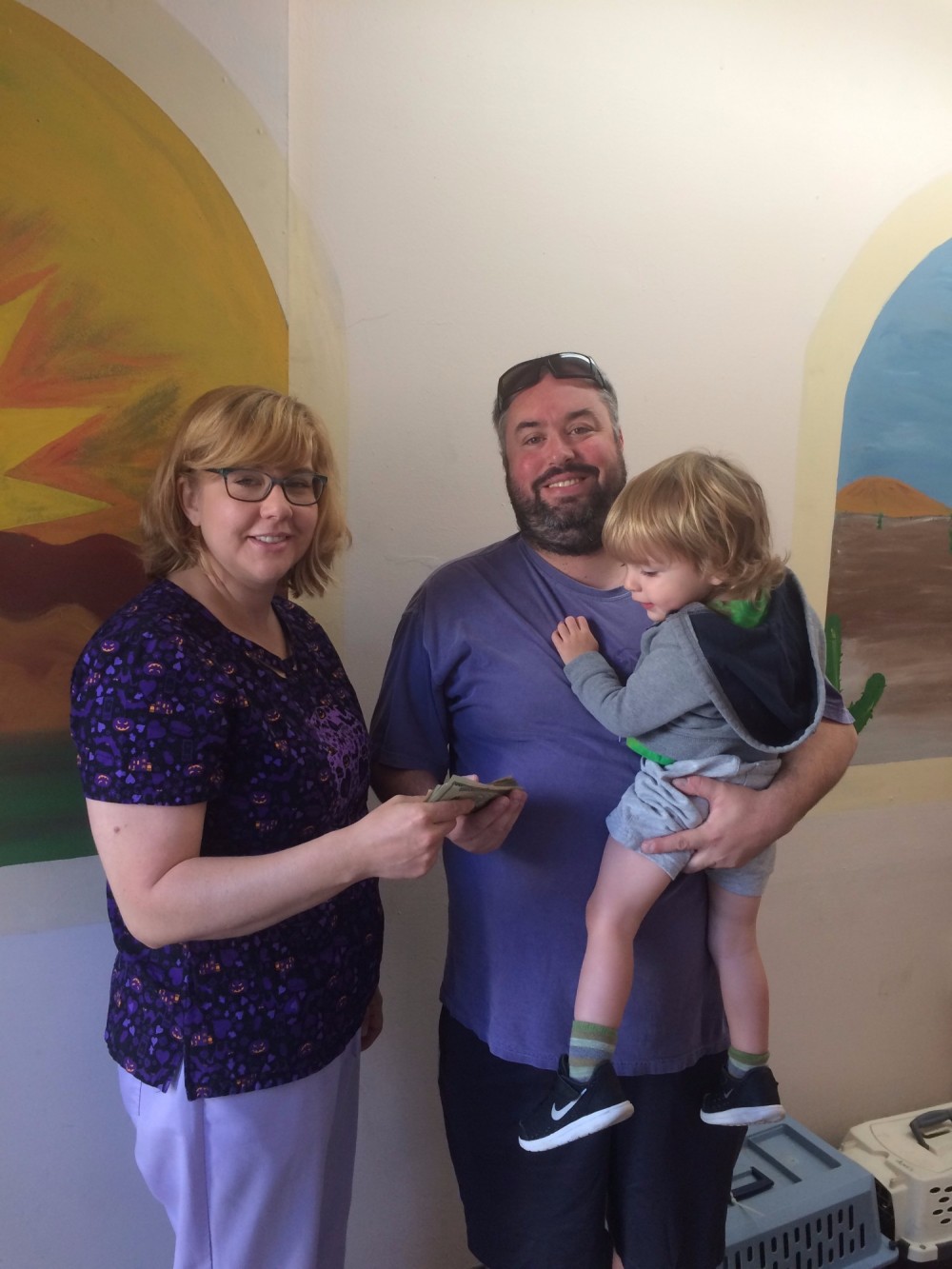 Big Thanks to Tom Torbik (presenting to Dr. Hanley) and the NEPA Craft Beer Lovers for the generous donation of
$690. We couldn't do it without you!
EPAA is a small organization trying to do big things!
Not sure if we are open in sketchy weather?
​Look here for a message..